It seems like a lot of blogs posted something within the past few months about Doc Corbin Dart, the former front man of punk band The Crucifucks. Of course that's because of Sam McPheeters' article for Vice in which he spent some time with Doc in his own kind of weird and always interesting world. You can read that here:
The Troublemaker
But while those blogs did talk about Doc's solo albums and work with The Crucifucks, none of them provided links to download any of Doc's music. So I'm going to compile links to all of the Doc related material I have (everything except his Black Tuesday tape) for anyone who feels like they need to gobble up anything and everything the man has done after reading Sam's interview. I know that's how I felt.
Kill a cop, kill the president, go bankrupt and die. Violent, insane, amusing, maybe annoying? This is the Crucifucks discography. (I didn't upload the first two Crucifucks albums myself because it'd be a waste of time. Every other blog already has them posted.)
Download:
The Crucifucks-Self Titled
(Originally posted on:
Big Fat Satanist
)
Download:
The Crucifucks-Wisconsin
(Originally posted on:
Big Fat Satanist
)
Download:
The Crucifucks-L.D. Eye
The beginning of Doc Corbin Dart' solo albums. Patricia was his psychologist. If the title wasn't enough to give it away, yes, he was probably quite obsessed with her. He even has a lyric in one song where he mentions maybe being in love with her and then of course, there is an entire song dedicated to her. This is an amazing album though and my favorite as far as solo albums by people who used to play in a punk or hardcore band. It's really poppy, kind of tragic and awfully sad after you read the Vice article about his life. The first song will still have you bopping your head and singing along with a smile on your face, regardless of the man's pain. It's just so upbeat, sonically. This is a great album. Incredibly accessible without being shallow and cliche. Download this if you don't download anything else in this post.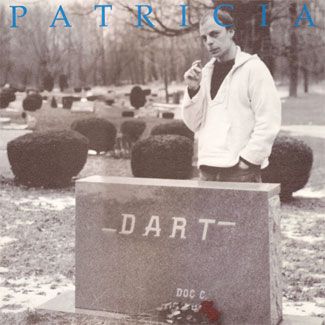 Download:
Doc Corbin Dart-Patricia
This is Doc's third solo album (I couldn't find the Black Tuesday tape which is the second solo album and it looks like no one else can either. If you have it and can get it to me in any way at all [physical dubs are fine for example] that would be great) and it's credited to 26, because that's what he changed his name to. He apparently call himself the Messiah now (tongue in cheek I guess but who knows) and is obsessed with racoons and mysticism.
Download:
26-The Messiah
UPDATE!!! A really nice guy has gone and recorded the streaming version of Black Tuesday from the Doc Corbin Dart Myspace page and then uploaded it to Mediafire. He gave me permission to post it here. And here it is:
Doc Corbin Dart: Black Tuesday
It's still Myspace quality audio but I don't think it would be that much better since it's from an old tape anyway. Enjoy. And thank user "viewtifullink99" over at Last.fm for this one!