(Edit: Read Before Downloading: I had originally uploaded all three albums to Mediafire but upon further searching I found that all of them were already available for free online, courtesy of the main man behind Rocketship himself. So you only have to click the link to the first album to be directed to a page where you can download all of the albums. Find the albums on that page, click the download icon underneath each one, put in a tiny bit of info and you get the album for free (well, you can donate some money if you'd like, but there's no need). Yes, absolutely free. I promise you. You can even put in a fake name and email address if you'd like for the form and you can even download more of his music for free.)
Another perfect album of clever pop songs dripping with sexuality and confidence, almost enough to make me use the word "swagger" in describing it.
This one comes from a group called Rocketship and is distinctly American rather than the Dutch effort in the previous post of clever pop, "10 Mistakes" by Gruppo Sportivo.
Every song on this album is great. Every transition between every song is great. I am not much of a fan of "indie pop" or "dream pop" or whatever you'd like to call a group like Rocketship, but they are one of the few bands and this is one of the only albums of that type of music that I can always come back to and enjoy without being embarassed or bored at all.
Give yourself a bit of a sonic pick me up and try out Rocketship.
Download:
Rocketship-A Certain Smile, A Certain Sadness
After this album Rocketship essentialy became the solo project of band leader Dustin Reske. Among singles and a split EP, he released two other full length albums. These were Garden of Delights and Here Comes...Rocketship.
The latter is my personal favorite, despite it coming out exactly 10 years to the month after A Certain Smile, A Certain Sadness and featuring only one of the original members. This would normally be a recipe for something quite bitter and unpleasant to me, but instead it's the album that I listen to before any others when I come back to Rocketship.
So in this post I'm also going to include Rocketship/Dustin Reske's other albums.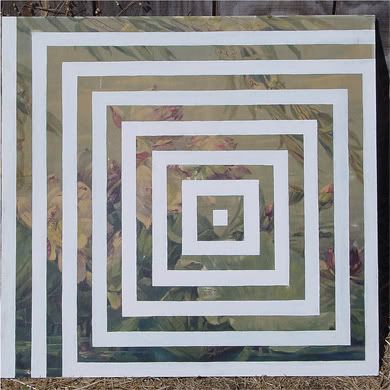 Download:
Rocketship-Garden of Delights
Download:
Rocketship-Here Comes...Rocketship