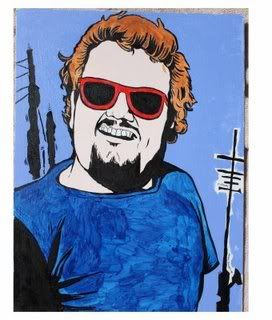 I'm not gonna patronize my imaginary readers by explaining who The Minutemen were, what their impact was and is like or the story of D. Boon's death. Everyone knows. No point. So I'll just post this tribute compilation without saying much besides that it was released by
Little Brother Records
and that you can read the full story on it, by the guy who actually put it together and released it
here
(Little Brother Records blogspot). There are a lot of really great covers on here and some stinkers, you know, like every tribute album ever. But this one is better simply because these are Minutemen covers. If you don't like The Minutemen then don't bother listening to this or really listening to rock and roll at all. What's wrong with you?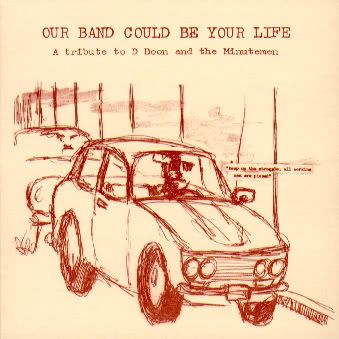 track listing:
sparkalepsy-king of the hill
seam-this aint no picnic
overpass-fake contest
hazel-storm in my house
nuzzle-futurism restated
oswald five-o-tony gets wasted in pedro
joe boon & tony platon-sickles and hammers
the brain surgeons-tour spiel
the 3m company-search
treepeople-shit from an old notebook
vida-99
ethan james & cindy albon-themselves
tsunami-courage
cellophane-more joy
strawman-untitled song for latin america
meat puppets-the price of paradise
crackerbash-the world according to nouns
nels cline trio-self referenced/west germany
dos-do you want new wave or do you want the truth?
experimental polen #68-games
overwhelming colorfast-corona
free kitten-party with me punker
jawbox-it's expected i'm gone
locos borachos-the product
thurston moore-shit you hear at parties
joe baiza-9:30 may 2
67 riot-case closed
kaia-stories
unwound-plight
the meices-political song for michael jackson to sing
blowout-times
corduroy-cut
lou barlow-black sheep
d. boon-interview
minutmen-badges
Download:
Various Artists-A Tribute To D. Boon & The Minutemen
and if you enjoy it, be sure to pick up a copy for only seven bucks at
Little Brother's site